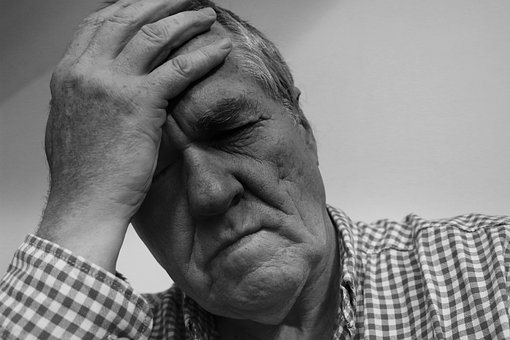 For cervical vertigo treatment, there are various options to choose from. Some of the most common treatments include physical therapy and surgery. In addition, there are some maneuvers, such as the Epley maneuver and Brandt-Daroff exercises, that may be able to help.
Physical therapy
It's important to understand that while there are many physical therapy options for cervicogenic vertigo treatment, not all of them are effective. Therapy aims to restore a healthy neck and head complex by improving stability.
A good physical therapist can assess how severe a patient's condition is and recommend a routine of exercises that will best help the patient. He or she will also be able to perform special tests to rule out other causes of dizziness.
Headaches, neck pain, and lightheadedness characterize cervicogenic vertigo. A pinched nerve or joint-related issue can cause these symptoms. Physical therapists will be able to provide patients with a list of exercises and maneuvers that will help them to relieve the pain.
In addition, physical therapists can also reposition calcium carbonate crystals to a resting position by using positional maneuvers. Positional maneuvers may be performed as part of a regular treatment program or to treat BPPV (Benign Paroxysmal Positional Vertigo).
A combination of manual therapies and vestibular rehabilitation will be beneficial in treating cervicogenic vertigo. This includes cervical vertigo treatment spine manipulation, mobilizing techniques, and positioning maneuvers.
Epley maneuver
Epley maneuver is an exercise that is performed to treat a condition called benign paroxysmal positional vertigo. This is a common type of vertigo caused by particles inside the semicircular canal of the inner ear. The particles may cause ongoing movement and dizziness.
The Epley manoeuvre is an easy-to-perform, non-invasive technique used to treat BPPV. It involves a series of head and body movements that dislodge calcium crystals from the semicircular canal.
The Epley maneuver can be done at home or in the office. However, it is best performed in a doctor's office.
The procedure is usually done in conjunction with other non-drug treatments. Some of the more common treatment methods include surgery and medication.
Although the Epley maneuver is a useful method of treating BPPV, it is not recommended for people with other etiologies. For instance, it is not effective for vertigo caused by a stroke.
The Epley manoeuvre should be performed with care. If you experience severe nausea after the procedure, it is probably a good idea to seek professional help.
Brandt-Daroff exercises
The Brandt-Daroff exercises are commonly used as a treatment option for benign paroxysmal positional vertigo. These exercises can help a patient recover quickly from the symptoms of vertigo and prevent them from recurring.
The Brandt-Daroff maneuver is a simple at-home exercise that can be performed by anyone. The maneuver involves lying on one side of the body. Once the person has reached a position where they no longer feel dizzy, they move their head to the center of their body. This position is then repeated to the opposite side. Each position is maintained for a few seconds.
Brandt-Daroff exercises are usually prescribed for BPPV, but they can also be helpful in other conditions. Some people use them as a way to get their bodies used to confusing signals from the brain.
Before performing the Brandt-Daroff exercises, it is a good idea to ask your doctor or a physical therapist if they are right for you. You should also be aware of potential risks, such as minor neck injuries.