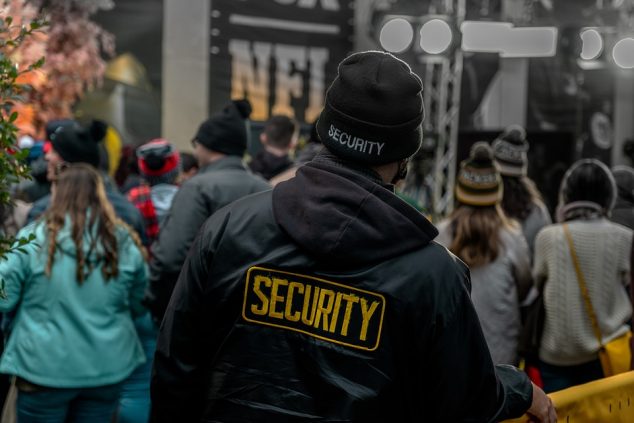 With the pandemic of Covid-19 spreading throughout the world, it is important that businesses take the necessary precautions to protect their employees and customers. One way to do this is by screening all individuals who enter your building for any signs of illness. This can be done with the help of a security guard. Here are some of the benefits ofSecurity Guards for Screening Covid-19:
Quick and Effective Screening: A security guard is trained to quickly and efficiently screen individuals for any signs of Covid-19. This can help reduce the spread of the virus in your building by ensuring that only those who are healthy are allowed inside.
Professionalism: Security guards have a professional look which will make it easier for customers and employees to take them seriously when they are enforcing safety protocols such as mask wearing and social distancing.
Safety Protocols: Having a security guard on site ensures that all safety protocols, such as temperature checks, are followed properly and consistently throughout your business premises. This greatly reduces the risk of someone entering the building with Covid-19 symptoms or not following protocol.
Emergency Response: Should an emergency situation arise, security guards can respond quickly and take the necessary steps to protect your customers and employees by alerting the proper authorities and calling for medical assistance if needed.
Deterrence of Crime: Security guards are trained professionals who will be able to detect suspicious behavior and deter criminal activity on your premises. This helps create a safe and secure atmosphere within the building while also maintaining everyone's peace of mind.
Monitor Surveillance: Security guards can monitor surveillance cameras throughout the business premises in order to ensure that all safety protocols are followed and to spot any potential problems or safety hazards before they become an issue. This additional layer of security can help keep your customers and employees safe.
Fire Prevention: Security guards are also trained to respond quickly in the event of a fire, and they can help evacuate people from the premises safely while ensuring that firefighters and other first responders are able to access the building without any obstacles or delays.
Security guards are essential for any business that wants to protect their customers, staff, and premises. They can provide additional security by monitoring surveillance cameras, preventing theft, responding quickly to emergencies such as fires, and providing an extra layer of safety on the premises. Investing in a security guard is one of the best decisions businesses can make in order to keep people safe and secure. Security Guards for Screening Covid-19