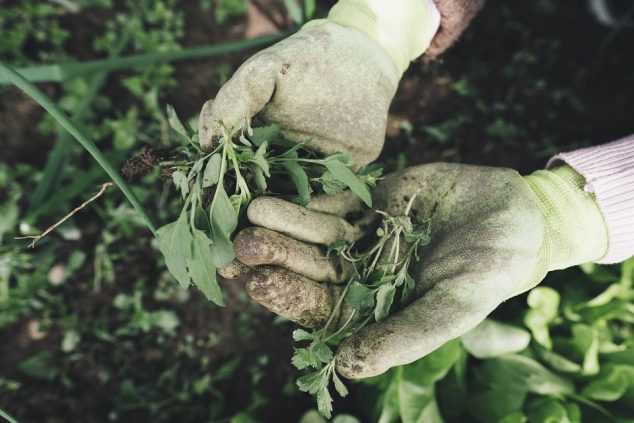 Whether you're new to gardening or have been growing plants for decades, you'll want a good pair of gloves. They help keep your hands warm and protected while you work. Still, they also make gardening easier by reducing hand pain, allowing more dexterity, and helping you avoid cuts, abrasions, and blisters.
Choose the Right Materials
When buying gardening gloves, look for a fabric that wicks moisture away from the skin to prevent irritation and sweating. Natural fabrics such as cotton and bamboo are breathable and offer more protection than synthetic materials, which tend to hold on to heat and get hotter during prolonged use.
Gloves Made With Latex Coatings
Some gardeners prefer nitrile-coated gloves, which provide excellent grip without causing irritation or discomfort. They're also great for handling delicate transplants, as they offer a flexible but sturdy layer of protection against dirt, thorns, and scrapes.
Nitrile gloves are also ideal for people who have allergies or sensitive skin, as they don't cause rashes or other skin irritations that can make gardening difficult. Many online nurseries and garden supply stores offer custom-made gloves, which may fit you better than stock items or cheaper alternatives.
Colors and Patterns
When purchasing gloves for children, it's important to select ones that suit their tastes and needs. They may like a fun design that makes them happy, or they might prefer a simple green pair to match their favorite garden tools.
If you have kids, be sure to check their size and find a pair of gloves that are snug enough to protect their hands but not too tight to hinder their range of motion. It's also a good idea to choose gloves that have gripping dots or other features that make it easier for them to hold garden tools and plants.
Leather is a common material for gardening gloves. It softens naturally with repeated use and can become more comfortable over time. To recondition leather gloves, wash them and brush off dirt each time you wear them. Apply a small amount of mink oil or another mild lubricant to bring back their suppleness.
Grippy Materials and Palms
For gardeners who spend most of their time doing prickly tasks, such as pruning roses or picking thorny vegetables, a pair of grippy gloves can make your job much easier. "These are soft and a little bit buttery, so they feel like your hands are wearing a second skin," says U.K. ecologist and botanist Becky Searle. They're also lightweight and allow you to move your fingers easily while working in the garden, which helps reduce hand fatigue.
They're not as durable as leather gloves, but they're inexpensive and will last you a long time. They're also very comfortable and come in a variety of styles.
Buy a pair with an adjustable cuff, as they can become too loose or too tight if they're not fitted correctly. A snug cuff is also helpful for keeping soil and debris from leaking inside your gloves.