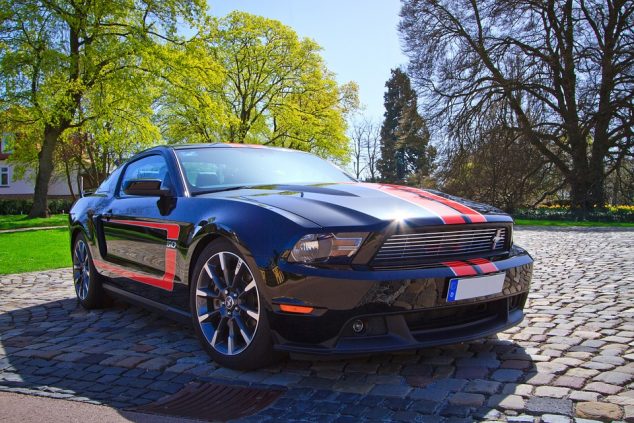 The Ford Mustang Mach 1 was a sports car that the Ford Motor Company produced from 1969 to 1971. It was based on the Mustang Fastback, and featured a variety of performance enhancements over other models in the Mustang lineup. Some of these enhancements included a powerful V8 engine, upgraded brakes and suspension, and unique styling cues. The Mach 1 was very popular with drivers and collectors, and remains one of the most sought-after Mustangs ever made.
The first Mach 1 was introduced in 1969 and featured a 351 cubic-inch V8 engine with up to 370 horsepower. In 1970, the engine was upgraded to offer even more power, with 330 and 390 horsepower options available. The 1971 model saw even more improvements, including larger brakes, revised suspension components, and a variety of other minor upgrades.
In addition to its performance enhancements, the Mach 1 also stood out thanks to its unique styling cues. The car featured distinctive graphics on the hood and sides; blacked-out front grille; a louvered rear window; styled steel wheels; and dual exhaust tips exiting through the lower valence panel. These styling cues became iconic among Mustang enthusiasts and are still highly sought after today.
What are the features?
The 1969-1973 Ford Mustang Mach 1 was equipped with a variety of features that set it apart from its contemporaries. These included:
-A choice of either the "Q" code 351 cubic inch V8 engine (300 horsepower) or the legendary "R" code 428 Cobra Jet V8 engine (335 horsepower);
-A full array of power options, including power steering and brakes;
-An improved suspension setup for enhanced handling and performance;
-A variety of interior upgrades, such as woodgrain accents on the dashboard; high-back bucket seats, center console, and Tilt Wheel steering column; and an optional stereo system.
The Mustang Mach 1 was also offered in a variety of exterior colors, such as red, blue, green and black. In addition to its performance-oriented features, the Mach 1 also included a variety of luxury amenities. These included:
-A Vinyl Roof Treatment;
-A Tachometer;
-Air Conditioning;
-Styled Steel Wheels with Chrome Trim Rings; and
-An AM/FM Stereo Radio.
The Mustang Mach 1 was an instant classic when it debuted in 1969. Its combination of power, style and luxury made it one of the most coveted muscle cars of its era. It has since become an icon in automotive history and continues to be sought after by collectors and enthusiasts alike. We hope this information on the Mustang Mach 1 was helpful.