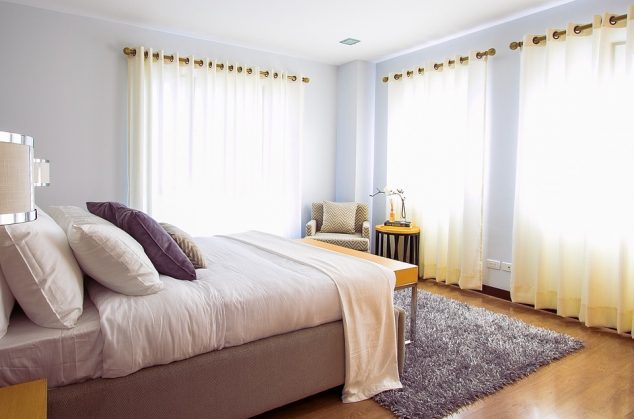 Choosing the right bedding set can be a difficult decision. With all of the different styles, textures, and colors available to choose from, it can be hard to know what will work best for your needs. Before you start shopping, there are a few important things to consider, such as size and material, so that you can make an informed decision on the perfect bedding set for your room.
Size

The first thing to consider when choosing a bedding set is size. Bedding sets come in standard sizes—twin, full/queen, king/California King—so it's important to measure your mattress before purchasing any new linens or comforters. If you buy something too small or too large, it won't fit properly, and you might have to return it.
Material

The type of material used for bedding sets is also something to consider carefully. If you have allergies or sensitive skin, look for hypoallergenic materials such as cotton or bamboo that are more breathable and less likely to irritate. For colder temperatures, wool and flannel are cozy options that keep you warm throughout the night.
Design & Color Scheme

Once you've determined the size and material for your bedding set, you can start looking at different designs and color schemes. Depending on your style preference, there are plenty of bright colors, bold patterns, and subtle prints. When selecting a design, consider the colors and patterns that best match your existing décor.
Accessories

Finally, don't forget to consider any accessories you might need for your bedding set. Pillows are an essential part of any bed setup; they provide comfort and add texture or color to the room. If you're looking for extra warmth during colder months, adding a cozy blanket or quilt can make all the difference.
Choosing the right bedding set doesn't have to be complicated when you know what factors to consider ahead of time. Make sure to measure your mattress first, then find materials that suit your needs and preferences before selecting a design and color scheme. Finally, don't forget to add accessories that will complete the look of your bedding set. With these tips in mind, you'll surely find the perfect set!
Conclusion

Finding the right bedding set can seem daunting, but it doesn't have to be. By considering size, material, design, color scheme, and any additional accessories needed, you can make an informed decision that will leave you with a comfortable and stylish bedding set that suits your individual needs and tastes. So take your time and enjoy the process of creating a cozy bedroom retreat!